Revesby Dental Surgery Cosmetic Dental Services
Here at Revesby dental surgery we pride ourselves on the ability to provide a range of cosmetic dental treatments that enhance the aesthetic appearance of your smile.
Our range of cosmetic dentistry treatments and services aim to address crooked, chipped, discoloured, stained, missing, gapped and crowded teeth.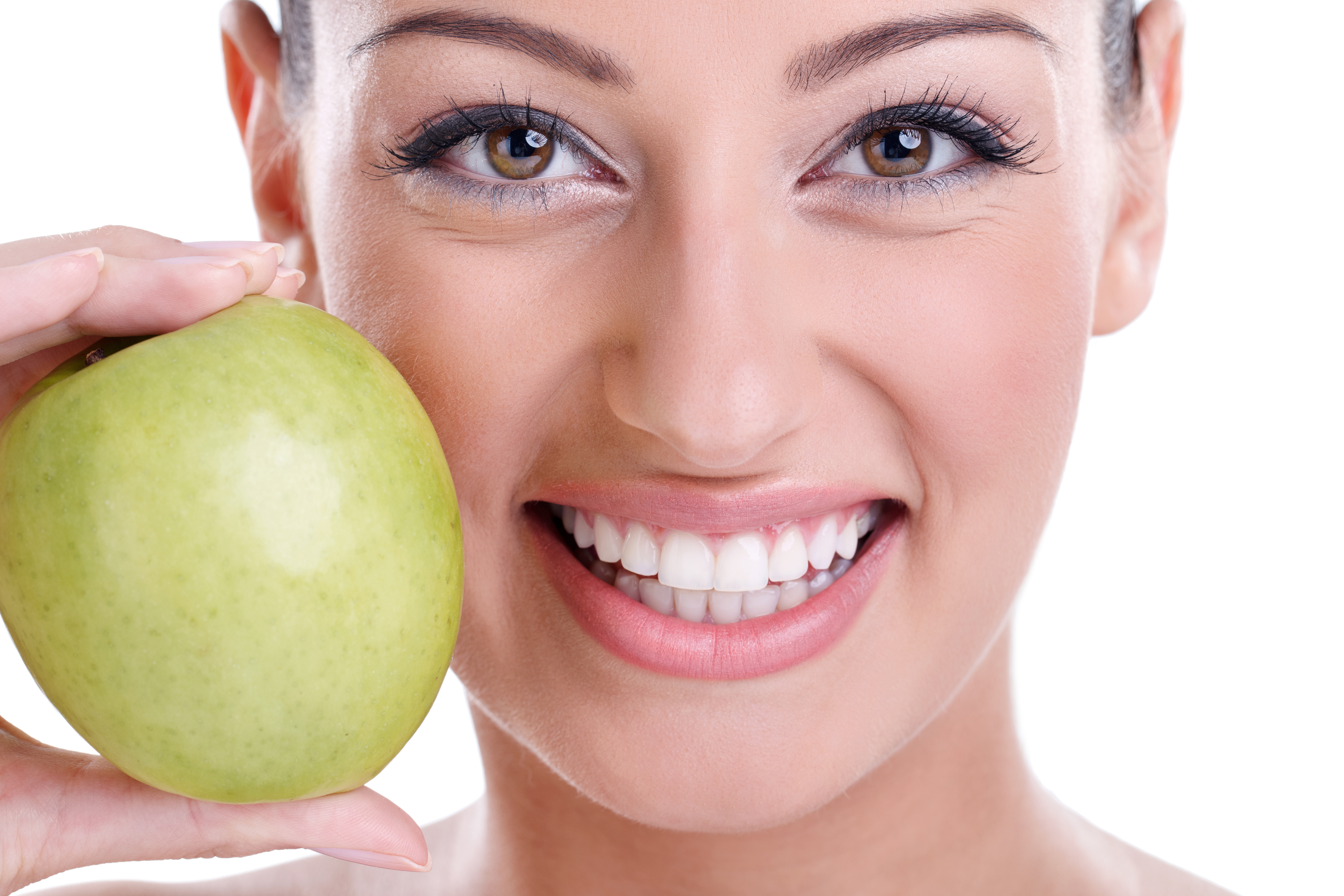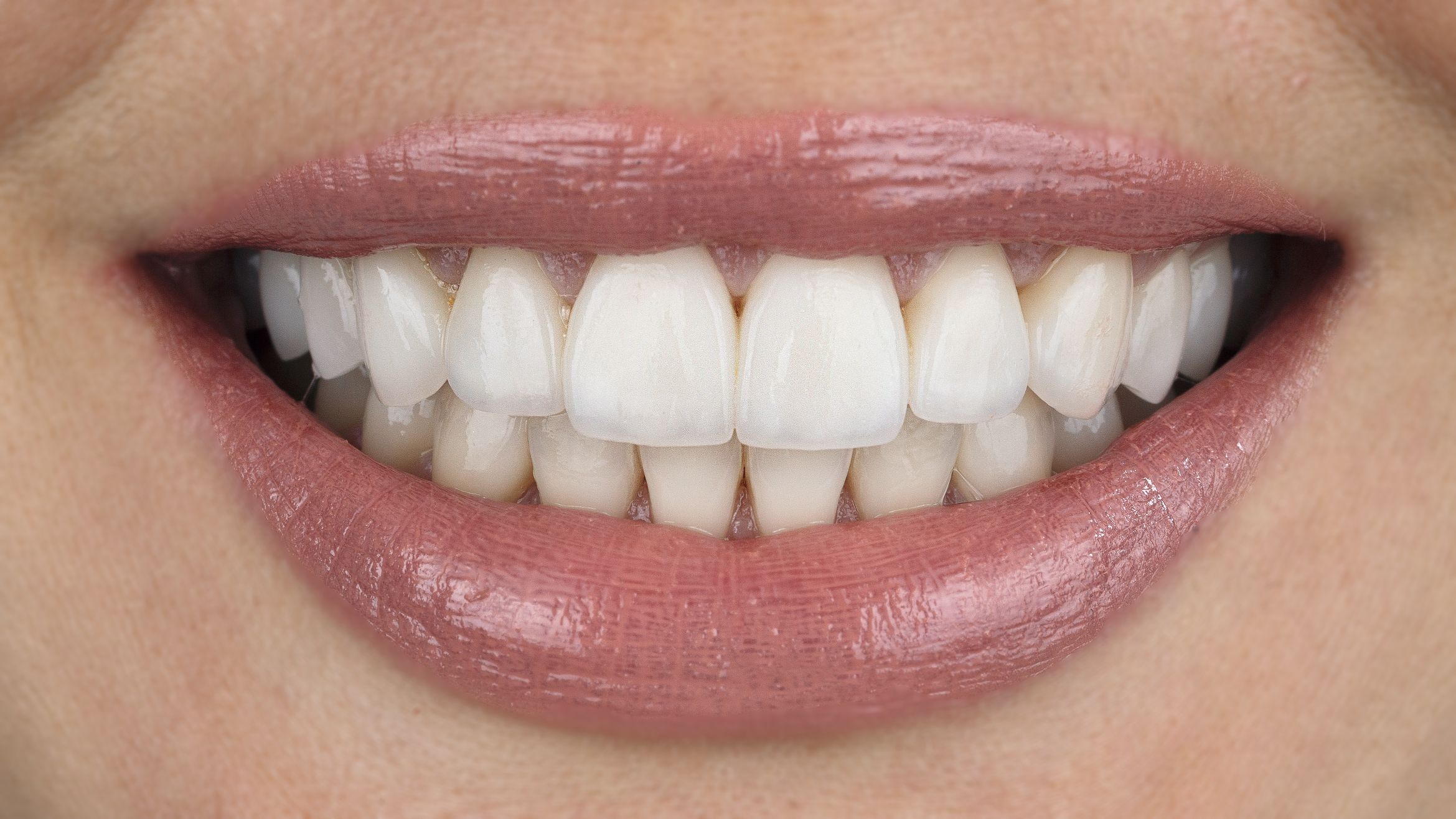 Veneers are thin pieces of porcelain or resin materials that get bonded to the front of your teeth. For teeth that are chipped, severely discoloured, crowded, spaced, rotated or misshaped, veneers can create a durable and beautiful smile making them popular for people seeking a perfect smile. This too is an irreversible process because a small amount of enamel is usually removed to accommodate the thickness of the porcelain veneers. Many of the actors and entertainment personalities who appear to have ?picture perfect ?teeth have used veneers as a more permanent way to whiten and straighten their teeth. The procedure usually requires 2 or 3 appointments and the result will make a dramatic difference in a way you look and feel about yourself.
There are two types of veneers:
Porcelain (indirect) veneers must first be created to custom fit your teeth in a dental laboratory and require two visits. Porcelain veneers may vary in price and usually last from 10 to 15 years or more. While more expensive than other alternatives, porcelain veneers usually offer a more precise, realistic colour match to your surrounding teeth.  For suitability and cost of porcelain veneers contact our surgery.
Composite (direct) veneers, in which composite resins are bonded to your tooth in a single visit. Composite veneers cost significantly less, but usually need to be maintained or replaced sooner than the porcelain version.
Your dentist must first determine if you are a good candidate for veneers by taking all the necessary diagnostic records.  For more information contact Revesby Dental Surgery.
Teeth whitening is the most common cosmetic service provided by the dentist. Teeth whitening is a way to reverse the signs of age in teeth and remove the years of cumulative stain from coffee, wine, soda, teriyaki sauce, etc. These unsightly stains can be removed quickly and safely and with minimal discomfort utilising In-Office whitening systems or custom home trays.  Teeth bleaching has proven to be a safe and effective way of achieving a more youthful and healthy looking smile. The safety and effectiveness of this procedure is directly related to the dosage given, the frequency and duration of treatment and the concentration and type of the material used.
In our surgery we use the Zoom In-Office whitening system.   A faster alternative for achieving that brighter smile with a very high degree of predictability.  Many times patients do the In-Office whitening in combination with custom home trays.  It is recommended to keep your custom trays for periodic touch ups either before a big event or to use a couple of times per year to maintain the shade you attained.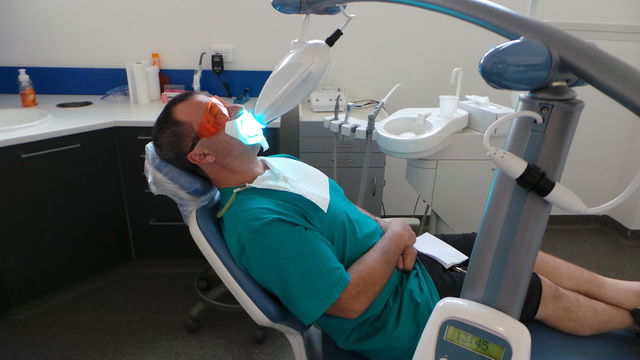 A dental laser is a unique device that uses light energy to carry out various procedures that target the area to be treated and leave the surrounding tissues unaffected. This allows us to perform very precise procedures, while sealing off blood vessels and nerve endings so that our patients experience less bleeding, swelling and postoperative discomfort.
Lasers allow us to precisely reshape and sculpt the gum tissue to help create a better aesthetic result when smiling. This procedure called a gingivoplasty or gum lift, can be performed in conjunction with veneers or other restorations.
Lasers can be used for bacterial reduction in the periodontal pockets. The focused light power of the laser targets bacterial colonies that are otherwise inaccessible.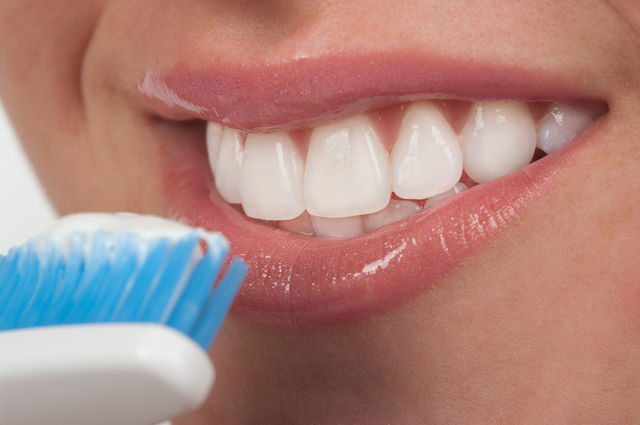 Bonding uses composite resin to restore chipped or broken teeth, fill in gaps, fix cavities and reshape or re-color your smile.  The same material used for bonding is used for making tooth coloured fillings.
Bonded restorations are much less expensive then veneering, since there are no lab costs involved.
Enamel Reshaping
Enamel reshaping is the reshaping and contouring of the enamel of the teeth to remove and to give the illusion that the teeth are straighter than they really are. This reshaping of the teeth lends to an improvement of the overall appearance of a smile. Enamel reshaping is a conservative process often combined with some bonding, does not require any anaesthesia, and is relatively quick and painless.
Dr. Irena Yaghi is a certified provider for Smilefast Magic Braces.
Smilefast Magic Braces is a revolutionary new treatment using the latest technology to cosmetically align your teeth in around only six months.
We use discreet clear braces that blend seamlessly with your teeth.
Fewer patient visits means a more affordable option.
Magic Braces are designed with adult needs in mind - to have a great smile in a short amount of time that also costs you less.

For patients under 18 years of age we advise to have traditional orthodontic treatment instead of fast orthodontics.
Looking for an alternative to metal braces?
ClearCorrect is the clear and simple alternative to braces.
It's a series of clear, custom-made, removable aligners that gradually straighten your teeth as you wear them, each aligner moving your teeth just a little bit at a time.
They're practically invisible, so most people won't even know you're in treatment, they fit you perfectly, so they're more comfortable than regular braces, and they're removable, so you can eat whatever you like and clean your teeth normally.